Washington Commanders' sale rumor
Few days ago, The Washington Commanders' owners announced that they hired Bank of America in a major step toward a potential sale of the NFL club.
In recent years, the team has been the target of multiple investigations about its workplace culture and several scandals off the field couple with poor sporting result and a 5 seasons losing streak leading to an urgent selling decision to get rid of this and maybe find a new start for the team.
Snyder isn't being forced to sell the team despite mounting pressure to potentially remove him as an NFL owner, the person said. Snyder and the Commanders are currently being investigated by both the House Oversight Committee and the NFL for sexual harassment and financial misconduct.

CNBC
Jay-Z and Bezos both interested in a bid.
Rumors are getting true and the sale way more real since Jay-Z & Bezos seemed to be interested to buy the club.
Although their individual fortunes are colossal, the estimated value of the club is no less important (estimated value around $5.6 billion this summer by Forbes).
So there may have a Co-Bid between those 2 moguls, especially as we know they're kinda close, spending vacation together on Bezos' yacht last summer.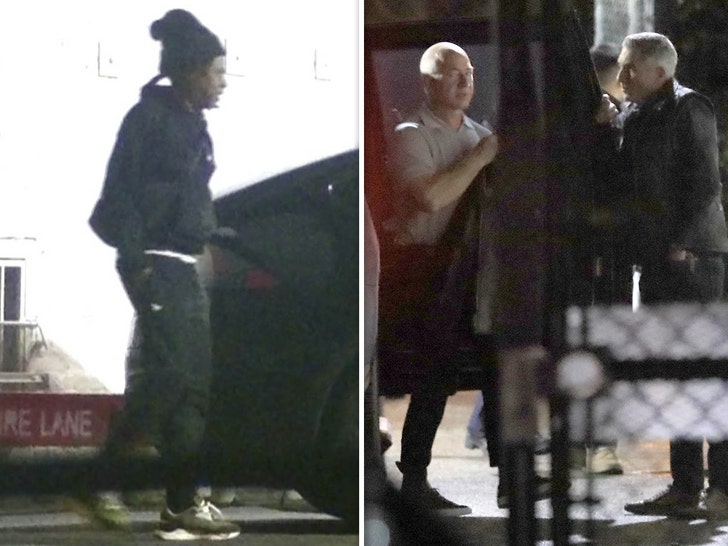 According to TMZ Sports, Jay-Z and Jeff Bezos partnership to buy the Washington Commanders seems to be ongoing because Monday night the two billionaires met at a private restaurant in L.A.
Bezos came with Lauren Sanchez while JayZ was surprisingly followed by Corey Gamble whose presence can suppose a third party in the deal.
Matthew McConaughey wants a piece of the cake
The Washington Commanders could quickly change from one of the NFL's most controversial club to one of coolest.
According to The Washington Post, Matthew McConaughey is exploring the possibility of "joining or forming an investment group" with the express intention of acquiring Commanders.
This not only gives the commanders celebrity owners, but puts the team in the hands of someone who grew up with them.
Indeed, McConaughey has been a fan of the team since childhood and has even been known to make occasional appearances on the sidelines.
The New York Post, which first reported McConaughey's interest in Commanders, said that a potential investment group could be create with Amazon founder Jeff Bezos and music legend Jay-Z tied to something…
According to Forbes, Snyder already received at least four calls from people interested in buying the team.
A Commanders spokesperson told the Associated Press, "We are exploring all options."
Either way, the NFL says the sales process won't begin until March at the earliest.
Since then, we might see a lot of tycoons negotiating for the own.